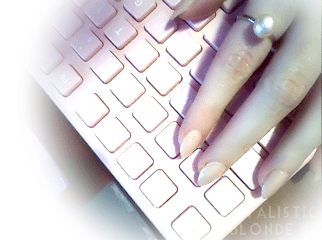 Out & about shopping with what used to be YOUR money, I bought MORE GORGEOUS PEARLS!!
Here are photos of Me wearing My new PEARL NECKLACE showcased upon My STUNNING DECOLLETAGE, wearing a WHITE SATIN and GOLD LACE gown ala JEAN HARLOW, My PLATINUM BLONDE HAIR, creamy PORCELAIN COMPLEXION framed by My PEARL EARRINGS make your mind TOTAL MUSHY MUSH!!
Listen to MY LUXURIOUS mp3 and the GOLDEN TONES of My INIMITABLE VOICE as you GAZE UPON MY PORCELAIN PERFECTION, as I install My Luxurious Pearl Programming in your pliable mind!! OMG I am one of the GIRLS in PEARLS and you are SO WEAK SO WEAK SO WEAK for My GLAMOUR & ELEGANCE!!
In this Audio/Visual DUO: money domme, FINDOM, financial domination, blonde fetish, rinser, pearls, high end, elegant, classy, platinum blonde, blonde bombshell, hypnodomme, mind control, programming, luxurious pearl programming, Girls in Pearls
I am one of the Girls in Pearls ~ Install My luxurious Pearl Programming